LATEST ITEMS
Regular price

$220.00 USD

Regular price

Sale price

$220.00 USD

Unit price

per

Regular price

$175.00 USD

Regular price

Sale price

$175.00 USD

Unit price

per

Regular price

$300.00 USD

Regular price

Sale price

$300.00 USD

Unit price

per

Regular price

$2,820.00 USD

Regular price

Sale price

$2,820.00 USD

Unit price

per

Regular price

$280.00 USD

Regular price

Sale price

$280.00 USD

Unit price

per

Regular price

$450.00 USD

Regular price

Sale price

$450.00 USD

Unit price

per

Regular price

$180.00 USD

Regular price

Sale price

$180.00 USD

Unit price

per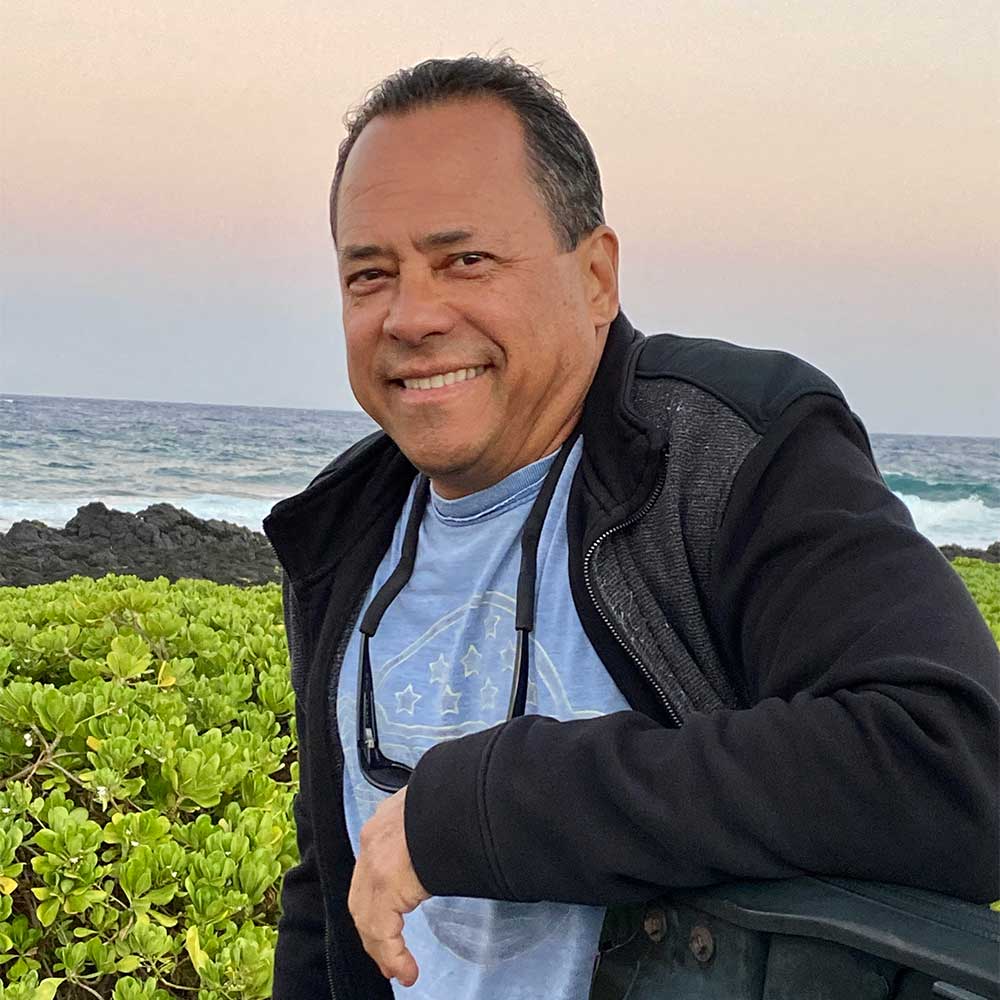 About the Founder
Mana Gunderson
CEO AND FOUNDER
 For years people have been fascinated by pearls, especially Tahitian Pearls. These rainbow colored treasures found in the waters of Tahiti come in a variety of colors, shapes and sizes.  When it comes to making jewelry, like diamonds, every pearl is carefully inspected for grade, quality and color, then used to create breathtaking adornments that people can enjoy showing off. The real trick is to find an incredible jeweler that can provide you with the quality pearl jewelry that will make your heart soar! One such jeweler is Mana of Le Mana Perles.
 Mana was born and raised in Honolulu, Hawaii. When he turned 20 years old he moved to Waimea, Hawaii, but moved back to Honolulu several years later after his daughter, now 24 years old, suffered a brain injury. It was this injury that altered the course of their lives forever.
 Having first owned a roofing company, Mana sold his business and possessions and relocated to Honolulu so he could be close to Kapiolani Medical Center. Needing a way to provide for the needs of his daughter, he had a chance encounter with a friend who trusted him to sell the pearls he had in his possession to jewelers on the island. A single parent with an infant who needed constant supervision, Mana drove, along with his baby, to different jewelers on the island and successfully sold these underwater treasures.
Throughout the years, he observed and began learning how to make jewelry using the very pearls he would sell. Being of Tahitian descent, Mana has family ties in Tahiti, so he bought pearls in bulk that his family and friends sold to him. In 2007, he branched out and created his company, Le Mana Perles, and they pride themselves on excellent service and quality products. In 2012, they were awarded Best Design & Best Designer of the Year Awards from the Hawaii Jewelers Association for his jewelry design entitled, "Symphony", which was inspired by the actual symphony he was watching at the time.
"I was at the symphony watching and listening to them play, and I had a notepad that I always carry with me. I started to doodle random designs trying to figure out how I could create my own version of the treble clef, which is how I ended up designing the "Symphony" pendant.
On their website, they say that "the Tahitian Pearl symbolizes virtue, wisdom, wealth and comes with a positive spirit." Mana believes that pearls bring joy and smiles to the faces of their customers, and enjoys bringing that kind of happiness to the lives of the people he encounters. The spirit of love that he exudes in his business, is a reflection of his love for his daughter, and for the gratitude he carries with him every day.
"Every morning I pray to God and thank him for all he has blessed me with. I also pray for all the people who come across each pearl, and ask that God will give them joy and bless them, whether they are the people who grow the pearls or the customers who buy and wear them." Every pearl is carefully selected and placed into gorgeous designs that are quite pleasing to the eye. 
As our customers become our friends, we are happy to help contribute towards the betterment of others. Here are some of our beneficiaries: